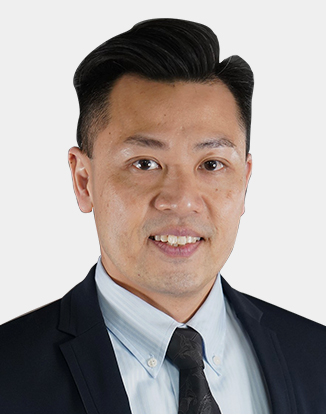 Dear Members,
With the pandemic continues this year, we are forced to suspend events that we are good at doing. Yet, the current Council has been trying the best to continue serve members with all possible means. On behalf of the Council, I have pleased to submit my report to you as follows:
1. Council Meetings
In the 1st half session of the term 2021-2023, the Hong Kong Institute of Project Management (HKIPM) conducted SIX Council Meetings to discuss institutional matters and passed appropriate resolutions, getting things done efficiently and in proper manner. Owing to the Prohibition on Group Gathering Regulation, all the Council Meeting were conducted online.
2. Project Management Achievement Awards cum HKIPM Annual Dinner
The Project Management Achievement Awards 2019 and 2020 cum HKIPM Annual Dinner was successfully conducted on 24th November 2021. Thanks to the Organising Committee. The year 2021 has marked a chapter for HKIPM. We begin to embrace a wider spectrum of talents. Riding on the robust partnership with our fellow project management professional institutions, HKIPM fosters closer links with other professional bodies from difference industries. In the last Annual Dinner, we have the pleasure to invite professional bodies from the Hong Kong Securities and Investments Institute, Hong Kong Institute of Bankers, Society of Registered Financial Planners, Association of Cloud and Mobile Computing Professionals, as well as e-commerce and e-tailing industries to witness the Project Management Achievement Awards presentations.
In order to promote, encourage and uphold project management excellence, HKIPM will continue to organise the project management award. I am happy to share with you that that the results of Project Management Achievement Awards will be announced in the celebration gala. The "Project Management Achievement Awards 2021 cum HKIPM Annual Dinner 2022" is tentatively scheduled in November 2022. Thanks to the support from various sectors. This year, we received more than 20 submissions from different sectors and organisations. Certainly, HKIPM will continue to cooperate with local and overseas professional bodies (AIPM, SPM, apfpm, etc.) to make the gala another successful one. In addition, we will step up the networking front and explore collaboration to the IT, FinTech, and Smart City organisations. Members, please pay attention to our announcement later.
3. Certified Project Manager (CertPMgr)
To recognise competent project management professionals, the HKIPM launched a Project Manager Certification scheme for the members. On top of the title of HKIPM member, all Fellow members (FHKIPM) and Full members (MHKIPM) are eligible to apply for the qualification "Certified Project Manager" (CertPMgr). A Working Committee was established under the Chairmanship of Dr. Francis CHAN. Owing to the comprehensiveness of project management, SIX industry sectors of certification were proposed, namely Construction, Architecture, Engineering, Digital Technology, Education, Surveying and General Practice. The first batch of CertPMgr will be announced shortly.
4. Appreciation
May I take this opportunity to express my sincere appreciation and gratitude to all fellow council members for their valuable time and dedication. My sincere thanks also go to all of you for your unfailing support. It is indeed my privilege and honour to serve you as your President.
Your support, participation and feedback are important to the success of the Institute. Let us work together to take HKIPM to a higher level of recognition.
Thank you very much
Dr Fred LI
President