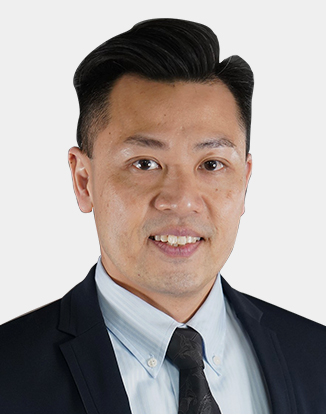 Dear members and friends,
With the Central Government's promulgation of the Qianhai Plan and Hengqin Plan, HKIPM strongly encourages various sectors of the community to seize the opportunities and join hands in taking forward the development of the Guangdong-Hong Kong-Macao Greater Bay Area.
Council Meetings
In the council session of the 2019-2021, the HKIPM conducted ELEVEN Council Meetings to discuss institutional matters and passed appropriate resolutions, getting things done efficiently and in proper manner. Most the Council Meeting were conducted online.
CPD Seminars
HKIPM has organised TWO webinars in 2021 namely, "Practical Approaches and Contemporary Views on Today's Project Management" and "Application of Design Thinking Techniques to Managing a Mega-Project" via the Zoom platform on 2nd Feb and 30th June 2021 respectively. The webinars were well received. The organising committee of these CPD events has adopted cloud-based, auto-generated registration system and certificate production system.
In addition, thanks to the support of Honorary President, Mr. Simon CHEUNG, another CPD event "Site Visit to Jessville" was successfully organised on 15th Mar. The CPD Committee will explore more activities in the future.
Project Management Achievement Awards cum HKIPM Annual Dinner
The Project Management Achievement Awards 2019 and 2020 cum HKIPM Annual Dinner is tentatively scheduled on 24th November 2021.
Certified Project Manager (CertPMgr)
To recognise competent project management professionals, the HKIPM launches a Project Manager Certification scheme for the members. On top of the title of HKIPM member, all Fellow members (FHKIPM) and Full members (MHKIPM) are eligible to apply for the qualification "Certified Project Manager" (CertPMgr). A Working Committee was established under the Chairmanship of Dr. Francis CHAN. Owing to the comprehensiveness of project management, SIX industry sectors of certification were proposed. Details can be obtained from the HKIPM website.
e-Membership Card
Thanks to the Communication and Publication Committee, the major revamp of the HKIPM Official Website has completed. The Committee is also exploring an e-Membership Card for members.
May I take this opportunity to express my sincere appreciation and gratitude to all fellow council members for their valuable time, dedication, and unfailing support.
Your support, participation and feedback are important to the success of the Institute. Let us work together to take HKIPM to a higher level of recognition.
I look forward to meeting you in future activities.
Thank you very much
Dr Fred LI
President